Throw and Stick Any Knife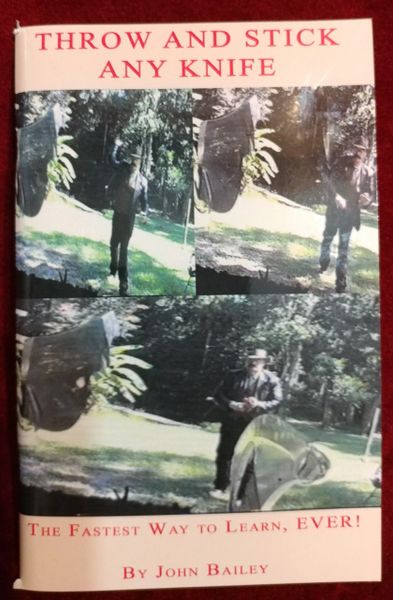 Throw and Stick Any Knife
My method is the EASY WAY to learn.  Your EYES do the work.  This book will show you more than enough to WOW THE SOCKS OFF YOUR FRIENDS.
"I have had many people become champion knife throwers from my videos, I knew it was time to put together a book that they could take out to the target range with them"
In his book, I have addressed everything that was in the videos, but now you can study each photo without having to run back into he house and rewind until you found the spot on the video tape that shows you how to correct your mistakes.
Now you can learn how to throw like a pro.  In just a few days, you could be throwing and sticking knives, axes, spikes, bayonets, or anything else with a point on it.
Don't put it off any longer.  You have been wanting to learn for too long already. If not now, WHEN