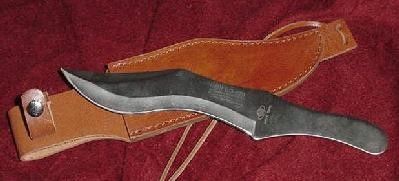 Mini Bo-Kri
*Price does not include freight. No international shipping. Continental 48 states only.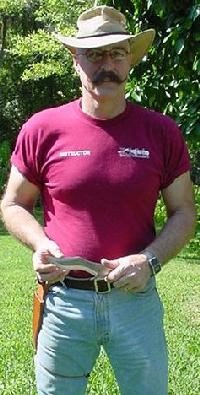 As seen in the movie "The Hunger Games"... My new, "Mini Bo-Kri", by Boker / Magnum Line. Designed by John Bailey
Buy one from the man who designed it. One customer wrote: "I got this Mini Bo-Kri and it is AWESOME! It throws so nice and sticks deep. By far ones of the best throwers I have found, makes me wish I had gotten the [three knife set] deal right off the bat. Thanks, Jim"
NOTE: Due to raising international mail prices and other international restrictions we will no longer mail outside of the US. Search the internet and you will find distributors who can send John Bailey designed knives to your country. I'm sorry for the inconvenience and we appreciate your loyalty over the many years.
For the BEST DEAL... Order the THREE KNIFE SET. Its like getting the third knife FREE.
This little beauty is just perfect for throwers of all ages. It is not a toy, and is capable of accurate throws out to 21 feet and farther if you practice.
As you can see the Mini Bo-Kri is unlike any throwing knife ever made. I designed the blade of the Mini, (just like the full size Bo-Kri) to give it the maximum cutting surface for slicing and chopping, and still retain the center point requirement of a good throwing knife.
In other words, I wanted a throwing knife that a person could use for other things, besides throwing. That is why you get a FREE leather belt sheath with each one.
Carry it when you go hunting, boating, camping or wherever you need a strong little knife.
Now you can hone your throwing skills whenever you have a few minutes and a safe target to throw at.
The Mini Bo-Kri is the baby brother to the Custom built Bo-Kri's and the cousin to the, Boker made Tan-Kri that I use in my stage performances and competitions.
The Mini Bo-Kri is:
10 ¾ long, made of tough 420 J2 stainless steel and etched on the blade, "designed by John Bailey and my signature." The FREE leather sheath comes with a large 3-¼ inch belt loop, and leg strap,
These knives are the best starting knives in the world.
Be the first to have one!